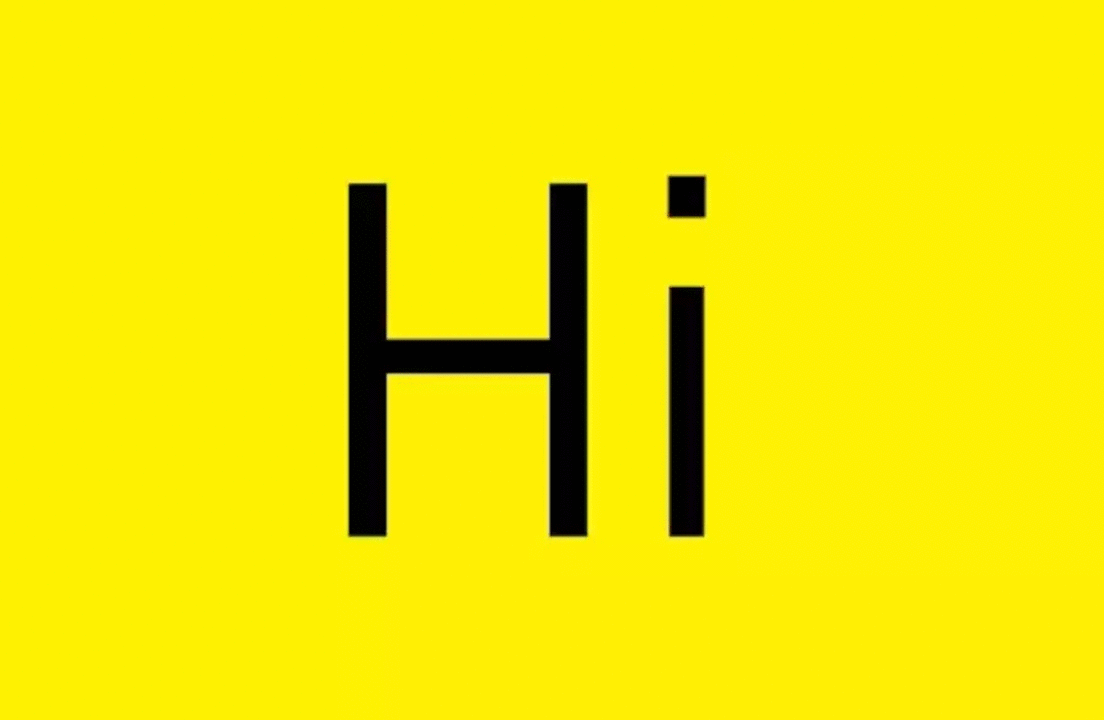 Lonely Arts

Where: Art Monthly
Date: September 2014
The internet is a resource and is interactive. Though every webpage needn't be both, certain websites are interactive or collaborative resources specifically – Wikipedia being fundamentally collaborative is a good example. The advent of mobilised social media has only enabled web editors to increase the level of interactivity that a user has with their website. However, an effect of this trend is that factual accuracy is often compromised. Nevertheless, increased levels of interactivity on the web is an intriguing trend because interaction is a key difference between this particular medium and more traditional forms of distribution.

Naturally, there is a cost to interaction on the internet. The most used sites are governed by a series of institutions. We should expect interactivity to be moderated, and should also be wary of the fact that more dangerous than ascertaining the accuracy of present fact is that facts of the past can be fixed to suit their relevance to today. Institutional micro-governance is so commonplace now that George Orwell's prediction of 'absolute truth' has been re-envisioned as 'retroactive continuity' – retcon for short (because, of course, we have limited characters).

The web is mutable: its boundaries and priorities shift constantly. In theory, the web has no spatial or temporal limitations, so it is up to the user to presume that the internet is finite and make a decision as to where to draw individual boundaries – the markers that help us to define the limits of our interest in relation to the time available. These become our routine behaviours on the web, or on any archival resource. However, our boundaries become only notional when obstacles have been programmed into the resource itself: obstacles which are purpose- built in order to destabilise our routine behaviours. In such instances, our self-constructed boundaries become obsolete and we are placed in a situation where interactivity is low and the potential for retconning is high. Often, we don't even realise that this transformation has taken place.

The web projects AGNES, by Cécile B Evans, and RELiable COMmunications, by Yuri Pattison, make reference to historical sources. However, users must be aware that since these are artworks each project's proposition may not necessarily be an accurate description. They are experiments in self-reflexivity. They use the structure of a web resource, and with that the knowledge of a general user's general behaviours, to create a guide as to how to understand one's own cognitive internet experience. Pattison's project takes archived materials relating to the 1991 Soviet coup as a prism through which to look at questions around security via web communications. AGNES is a bot – described as a 'benevolent spambot' – and a mine of both useful and useless information about the Serpentine Galleries, their history, partnership networks and exhibitions. Regularly, the bot's narrative will regularly meander into various aspects of pop culture.

How can we look at a work of art that has been created specifically for the web with the same criticality as a work of art made with 'traditional' materials? We are used to understanding a structure by its fabric. What RELiable COMmunications and AGNES have in common is that both propose a material effect on the viewer while at the same time trading on the currency of their own immaterial structures. Each art form has its own material limitations and every artwork has its boundaries – its frame. How can we apply a frame to an artwork if its medium is, to all intents and purposes, indefinite?

In a single-window scroll-down interface RELiable COMmunications replicates, intervenes, enhances and mediates between a series of existing webpages that discuss the Soviet coup of August 1991; research on public policy analysis conducted by various North American academics; USENET news group messages; the communications logs from Operation Desert Storm (as made public via ibiblio); Timothy C May's Crypto Anarchist Manifesto; and bahnhof.net, a Swedish Internet security firm. AGNES also maintains a single-window interface, and the user is navigated through a variety of webpages, both on the Serpentine Galleries' site and externally, by a disembodied, computerised female voice. The external pages which are only replicated facsimiles and are not interactive, though they appear to be so.

There are multiple points of entry to the Serpentine Galleries' project, which in my experience has always begun with the bot asking me to click on whichever video of three – each showing a pair of gesticulating hands – that best reflects my current mood. With a degree of low-level interaction (occasionally I have been asked to type answers to questions that AGNES poses), AGNES takes the user through an audiovisual tour that begins with themes drawn out of aspects from the Serpentine Galleries' programming and operations and that draws in snapshots of the web-at-large. For example, over three consecutive days, first AGNES talked me through the 89plus Marathon and, recalling Hito Steyerl's presentation, where she spoken on how icons can be built, rethought, redeveloped and reimagined, showed me a Beyoncé video thereafter. One of the twenty-first century's most recognisable icons, the singer has variously redressed her public persona as Destiny's Child, Sasha Fierce, Mrs. Carter, Yonce. In addition, she has had herself digitally reproduced on-stage, notably at the 2013 Super Bowl halftime performance to create a full chorus line of Beyoncés. My next encounter with AGNES was less distinct. We went through a history of the Royal Commission for the Exhibition of 1851 and, less successfully than in the above example, she attempted to relate the music video for Kate Bush's Cloudbusting to the relationship that the Serpentine Galleries' various benefactors have to the organisation. AGNES's analysis, centring on the image of a cloudbusting machine, that which attempts to temper the clouds, induce rain and increase fertility, seemed stretched. On the third day we started with the galleries' 2012 Jonas Mekas exhibition and, using his vocal sympathy for Britney Spears during her very public 2007 breakdown as a starting point, I was spoken to about nostalgia and the inevitable obsolescence of technology.

A floating, spinning rock half – a smoothly bisected rock – floats over the screen of Yuri Pattison's website. Disarmingly, it is marginally off-centre. The page begins with the header: 'Soviet Coup Archive' and 'Welcome! This is an archive of materials related to the coup that took place in the Soviet Union during late August of 1991'. So far, so straightforward. We are given a list of names of academics, their email addresses and the legend that we can use to decipher the lingual framework of the messages. We find we can control the direction that the rock circles in, and its speed, so we might play with that. The current time appears on the tab (unadjusted for British Summer Time). Unlike AGNES, we only have a single point of entry here, but on this website we are given multiple points of exit. We can browse ibiblio's logs of tidbits from Tel Aviv, or we can purchase a cloud-based server from bahnhof.net simply by interacting with the sites as displayed. But the time still keeps ticking on our window's tab, the URL will always say 'www.reliablecommunications.net', and that damned half-rock will continue to levitate in front of you, obscuring a portion of your screen. So whose internet am I using?

RELiable COMmunications is an effective tool for understanding, in physical terms, what data privacy on the web actually is. Pattison presents us with a series of websites united under common themes – historical, for educational purposes, and current in order to provide practical resources towards behavioural change. Through revelations ranging from Edward Snowden's leaks, to David Cameron's proposed ISP filtering systems and to Net Neutrality and its corporatisation, web scrutiny is now more than ever an identifiable social concern. With the evidence provided on Pattison's site, we are given some of the clearest indications yet that, like all technology, web surveillance has taken decades to reach the general population. We shouldn't be surprised at cables leaked during the 1991 Soviet Coup – what was the internet built for if not for military espionage – RELiable COMmunications makes visible what would otherwise be an invisible structural framework in order to very clearly highlight how innocuously, even in the name of an archive-based educational service, one website can impose itself as a proxy between the user and their internet.

On the other hand, we have no doubt that AGNES is a tour guide to the internet; we see what she wants us to see, and we have to keep our arms inside the car. 'She' is our internet browsing buddy. How often do we find ourselves clicking through webpages, scanning headlines, looking for the next interesting link to take us elsewhere? AGNES was developed precisely to make our browsing journeys less lonely. It would be a disservice to call 'her' a spambot. Like most of the internet, and much of what 'she' shows us, AGNES is entirely unnecessary, yet her diversions are oddly heartening. As an exercise in trust building on the web, the project is exemplary. We trust this bot to provide us with the web's information when there is absolutely no reason why we should. The world's most visited websites publish thousands of words to convince us that they are trustworthy: all AGNES has is a voice – even if it is one of those electronic text-to-speech engines. 'She' speaks to us, and is our sat-nav to the web. This method of trust- building is so implicit that I thought nothing of answering AGNES's questions. I would not have done so on any other website, considering how many relevant concerns for safety there are on the web, including compromising personal security via a covertly appropriated webcam or a drive-by viral infection. Personal data is currency, and is largely outside the law.

AGNES addresses the basic paradox of the web: that for a network designed to bring the world's information closer together and within reaching distance, the physical act of web browsing enforces, if not requires, a certain amount of atomisation from IRL society. AGNES browses the web very intelligently, like a person. 'She' begins at 'her' homepage and scouts through a variety of linked sites, takes a diversion through YouTube (who doesn't?), and ultimately comes up with a coherent narrative to make sense of all the information that we have come across together.

Though, ultimately, both websites provide the user with benevolent web services (and it is worth remembering that all websites are services), each are mounted within frames that mimic existing structures – RELiable COMmunications of an educational resource, AGNES of the structures of our own web browsing preferences. Both articulate versions of internet modality that disconcertingly make us question the level of control we users actually have on the internet. Both structures replicate the covert acts of surveillance, censorship, data retention, and enforced browsing patterns of the web. (Interestingly, both projects are relatively spam free information, probably because the general web user has developed a practical knowledge of how to avoid spam- based sites.)

These are the quasi-tangible structures of the web, very ably demonstrated in these two examples. To use a blunt analogy, programming languages are the tools of artistic creation rather than the materials. It is no coincidence that the curatorial language around internet art wavers around the discourse-oriented terminologies of relational art or its kind; it is the immaterial structures which bear closer association. The open-endedness of relational art (that defies resolution) is only a point of origin for discussing web projects, because in calling attention to the deficiencies in user internet experience we are working towards solutions that combine the social context of web communications with the independent space of personal browsing. We don't arrive at meaning collaboratively; each of us brings fragments of understanding and makes them public in order to validate that evidence among the knowledge of our peers.